Passive Fire Protection Specialists
Protecting People

and Property
A team of

fire solutions experts
Each year Neo, part of PTSG's Fire Solutions division,
delivers specialist passive fire protection services to thousands of properties across the UK. We deliver specialist solutions to
a range of sectors including social housing providers, local
authorities, healthcare trusts, education establishments,
student accommodation providers and users of security
sensitive offices and workplaces.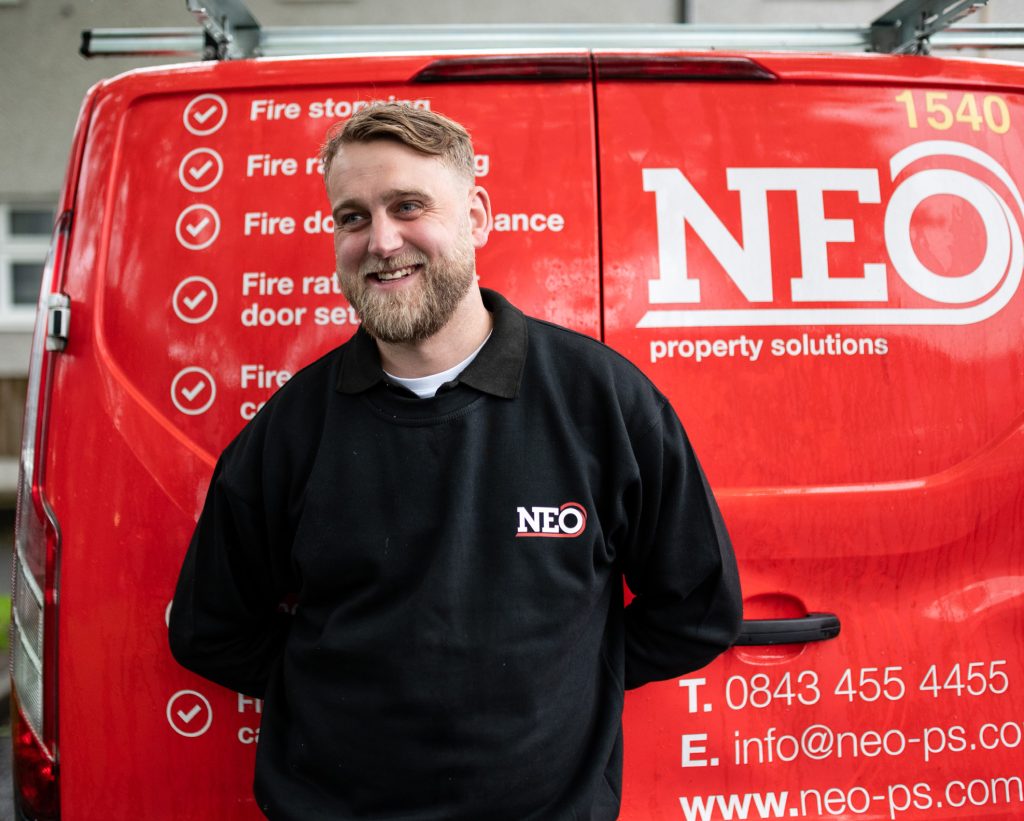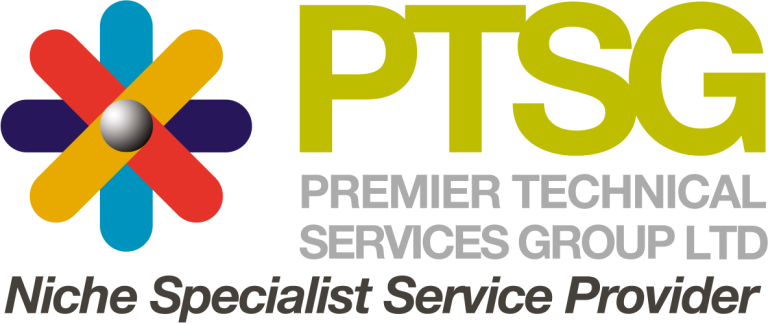 A family of expert services
We are proud protectors of people. We work alongside
our clients to schedule essential passive fire protection
works on occupied buildings, including homes with elderly
and vulnerable occupants. Whether it's the users of the
buildings we work in, or our dedicated specialists, our
priority is protecting people.
Trust the Certified Experts

Last year we worked with over
30,000 residents
and client management teams

We surveyed over 40,000 fire doors last year

Over 100
valued clients trust us with delivering passive fire protection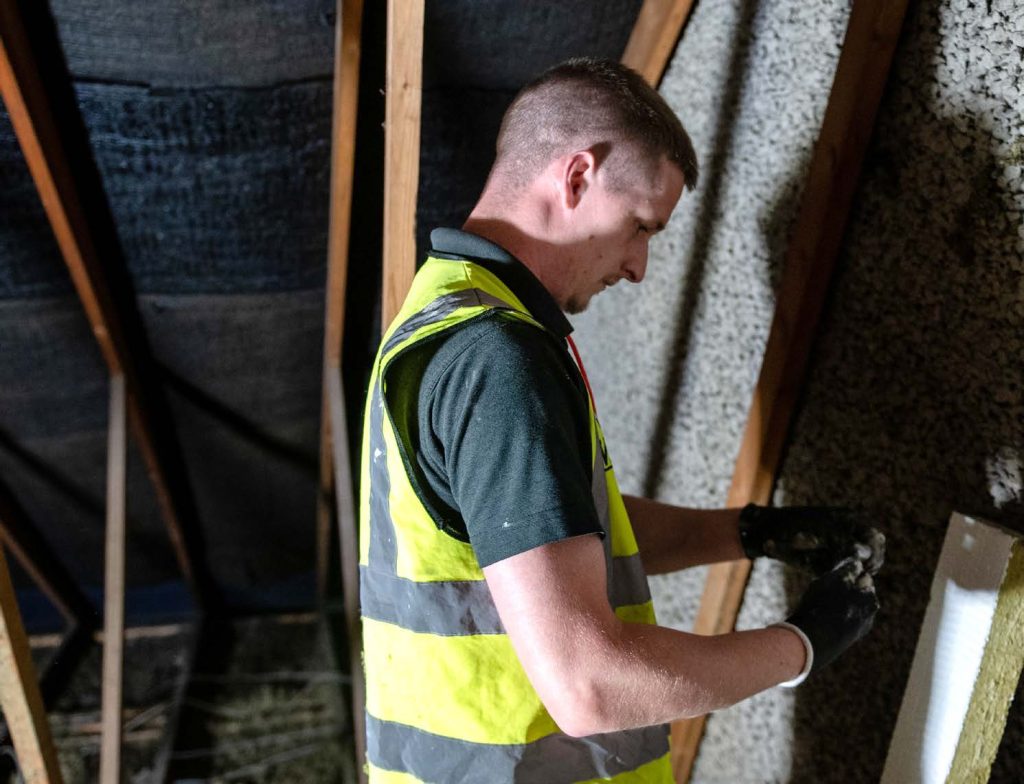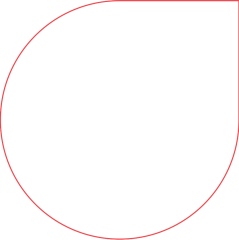 Through a competency proven workforce every job that we carry out has a clear audit trail with works recorded on our state-of-the-art quality and compliance management systems which are ISO 45001 accredited.
We are award-winning members of the ASFP and a Firas approved company. Our expert team comprises technicians who hold the BM Trada Q-mark certification for Fire Door Installation and Maintenance.
FIRAS (Penetration Sealing Systems, Cavity Barriers, Fire Door Maintenance, Timber Fire Doors & Composite Fire Doors)
BM Trada (Q-Mark Fire Door Installation to STD052 and Q-Mark Fire Door Maintenance to STD058)
LPCB (LPS 1271 Installing fire doors, LPS 1531 applying passive fire protection products and LPS 1197 Inspecting, repairing, and maintaining fire doorsets)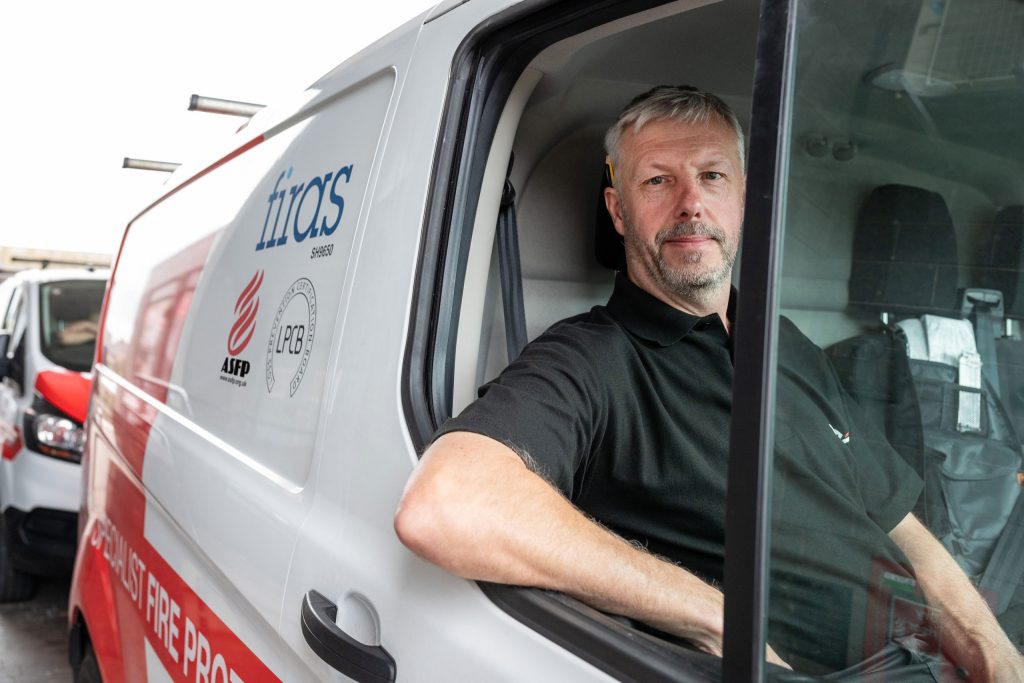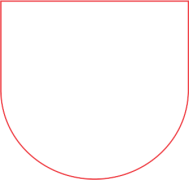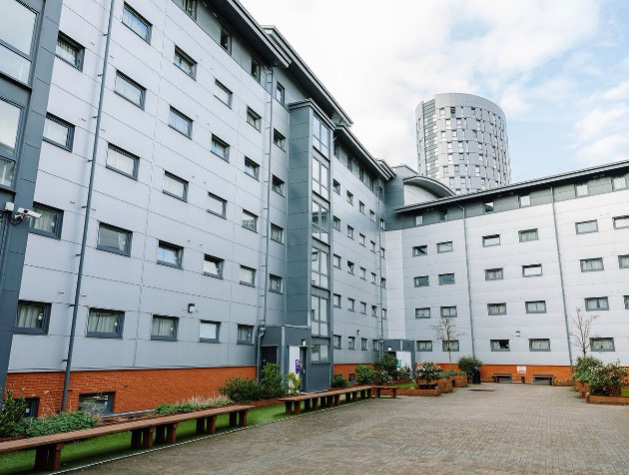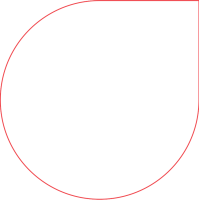 Ultimately, the services we provide give you peace of mind that your buildings are equipped to give you the best possible protection from fire and cold smoke.